OPTIMIZING CAPABILITIES - INSPIRING CHANGE
We develop web portals with a main focus on user experience and compelling functionality.  Our objective is to optimize your web portal to align with your business needs and increase your customer base.
Our team is equipped to deliver portal solutions of a wide variety of types, scope and complexity. We can tackle any portal scenario from any industry. We deliver a unique experience that your employees, customers and partners are looking forward to.
We have the skill set to implement portal features from different technologies, platforms and vendors whilst integrating the most advanced content management, process automation and any other needed capabilities.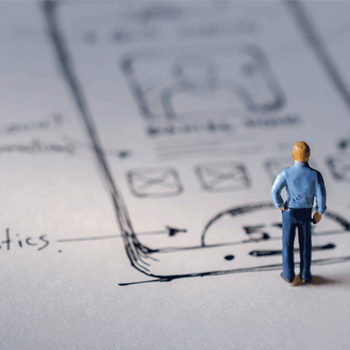 User Engagement & Reliability
Mobile friendly, responsive and consistent view across different display screens
Content customization according to defined user accreditation and roles
Smooth website navigation through a proper structured architecture
Scalable website architecture that handles growing numbers of users, data and services extension
Significant performance and utilization of website services ensures prompt access to content and other portal features
Simple Content Management
Effortless content update and management without the need for any prior technical knowledge
Consistent and unified content styles across portal
Developing Unique Web Portals Experiences
Self-Service Portals
We have an extensive experience in developing self-service portals for public service companies by developing several e-government websites. Our main target when developing a self-service portal is enhancing the customer experience by improving self-service rates and reducing cost to serve customers.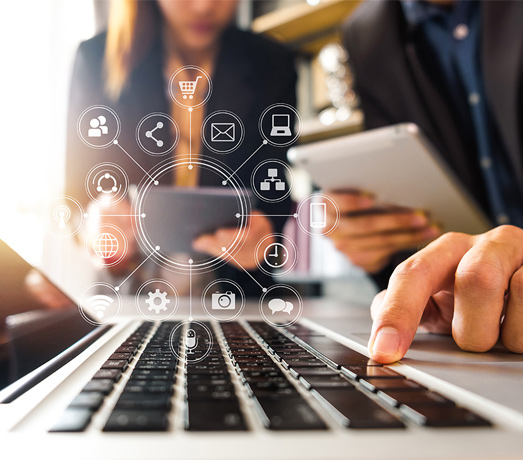 Knowledge Portals
We strive to deliver cutting edge technology to boost eLearning and knowledge sharing management solutions. Our solutions are designed to facilitate the creation, distribution, retention and reuse of knowledge by implementing the best user engagement tools such as video streaming and knowledge database management.
Vertical Portals
Our vast experience in portal designs for industry wide solutions such as Vodafone, Etisalat and other industry big names makes us the number one choice to delivering a portal spanning your whole value chain in your specific industry.
PORTALS TECHNOLOGY APPROACH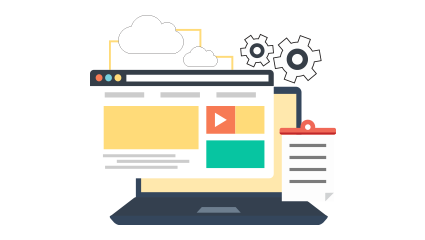 We apply the latest and yet most suitable technologies in our development that makes sure your business needs are met with an immense level of personalization and usability experience.
Our portal's development architecture and approach allows for immediate updates to keep up with the growing needs of your business without disrupting your performance.
We make sure that your customers benefit the most from your online presence which eventually leads to your ever growing customer base.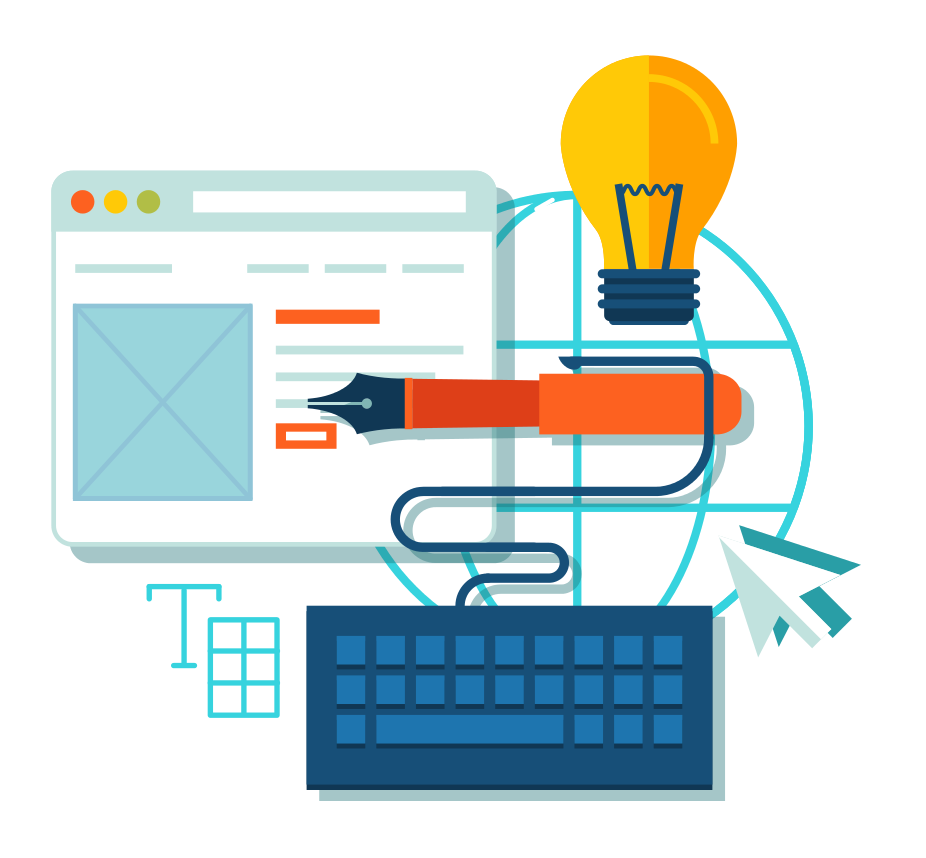 What about Intranets?
Creating a company intranet is a great way to improve communication within the company, increase employee engagement, and enhance employees' feeling of connection to one another and to the company as a whole. It makes it easier for your employees to access important documents inside the office or on the go.
ASSET has developed several comprehensive and integrated solutions of intranets that helped to mitigate the risk of custom development and meet business demands. We understand the challenges when creating an intranet, however, our technical people's experience makes us ready to take up this challenge.
By having a centralized access,  lowers maintenance and customization costs can be achieved.
A centralized internal system achieves durability and reliability.
A centralized content management system helps to manage the creation, indexing, storage, retrieval and disposition of all types of documentation.
The objective of an intranet is to increase employee engagement, that is why when designing an intranet, we make sure to include employees input and needs in perspective . We make sure user accessibility and engagement are at the forefront of our plans.
We work with our customers to set clear expectations and define all project scope to maintain project budget and eliminate any hidden/unplanned costs.
We help you set a clear road map of the development life cycle and ensure there is room for expansion as your business grows.