Focus on Your Core Business
ASSET has more than 25 years of experience in outsourcing services with more than 200+ outsourced resources, thanks for a dedicated executive outsourcing team equipped with technical experiences and special understanding to respond effectively to different outsourcing requests regardless of complexity.
What We Do?
Our developers are highly experienced and professional and will walk you through the whole project scope to be able to deliver the project objectives while seamlessly integrating into your work culture easily.
Easy hiring of developers for ongoing projects
Expand the capacity of your development team while maintaining your current project going to achieve maximum goals with minimal investment, without compromising quality.
Mitigating the risks of acquiring experiences needed for future expansion and not currently available with the in-house team.
HOW WE ENGAGE?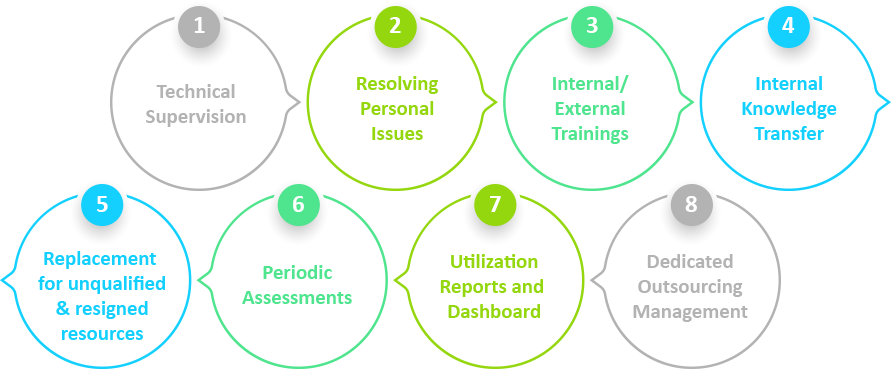 Experience: Dedicated executive team with high experience in outsourcing management
Staffing: Investing in People, thus we are prepared with sufficient and efficient Staff
References: Strong references for multinational and local companies
Technology: Lead and implement the latest technology stacks, trends and frameworks
Services: Provide services for various industries including banking, telecom, government and others
Why Outsource?
Let Us Help with your Outsourcing Strategy that Best Fits your Business Needs