What is Enterprise Content Management?
Enterprise Content Management (ECM) can be simply defined as the "dynamic combination of strategies, methods, and tools used to capture, manage, store, preserve, and deliver information supporting key organizational processes through its entire lifecycle" according to AIIM. Enterprise Content Management is becoming the backbone to many organizations today seeking to keep control over their content and information and optimize their operational performance.
Managing content is not only about storing it in a safe repository, but rather it is how you utilize the value of sharing, merging, creating, and availing the different types of content to the right people in the right time. This content can be anything, structured or unstructured, ranging from PDFs, videos, faxes, emails, scanned images, graphics, etc. Your ECM strategy implementation will allow your organization to actively manage all unstructured information, wherever it exists.
The ability to enable your content to be readily available at the right time, to the right people creates impact on your business performance, employee productivity and overall business transactions process. In addition, ECM delivers a convenient, secured and manageable method of complying with governmental and industrial standards. As your organization continues to grow, so will the rate of growth of your information types and volume. How you manage these stacks of content has a direct impact on business efficiency, employee productivity, IT infrastructure complexity, and most importantly, your business outcomes. An ECM system enhances how teams collaborate around the diverse loads of unstructured content and ensures that there is always a single, unified source of truth.
CAPTURE . MANAGE . STORE . DELIVER

ECM Modules
Document Management
Business Process Management
Records Management
Auditing and Reporting
Web and Mobile Experience
ECM Capabilities:
Access your content whenever, wherever easily
Save Storage Space
Grow with a scalable platform
Depend on a safe and secure content environment
Comply with required governmental regulations
Access a "single source of truth" repository
Experience Multi-Language platform support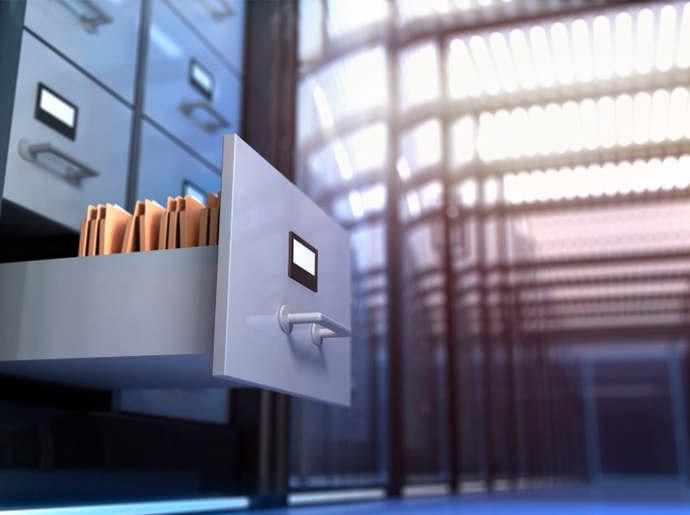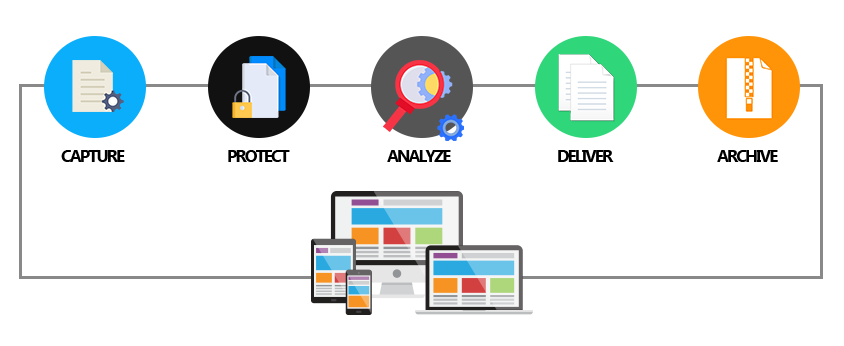 Experience an ECM BreakThrough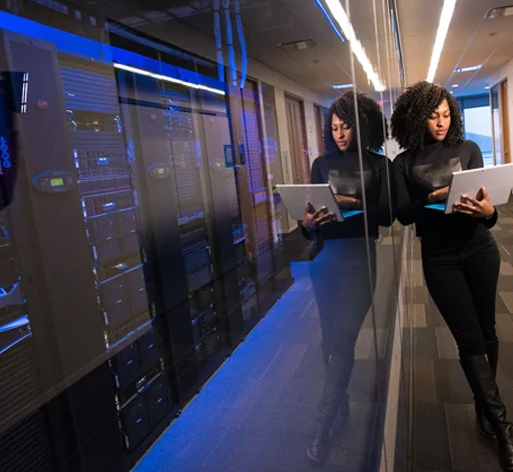 The world of business and IT is changing by the minute, new technologies rise and others fall behind, regulations are created, updated and eliminated to handle all those market and industry changes taking over. Coping with these variations is no longer an option but rather an obligation to compete powerfully in the market. We believe that it's not only about the competitiveness of the systems to implement, but rather the overall business journey that takes place when embarking on a new digital transformation in your workplace. Our goal is an inclusive confident customer and business experience, which is why we coordinate the efforts of our professional experts, industry and technology knowledge and our scalable technology offerings for our customer to fulfill a positive adoption and support experience of our services.
Explore Jupiter ECM 4.5 here