Simplify, Automate, Analyze and Track Correspondences Life cycle
Organizations nowadays face the challenge of effectively keeping track of thousands and sometimes millions of correspondence coming in and out of organizations which include emails, letters, reports, policies, contracts, etc. Managing this information is imperative to react promptly to any business challenges, for example, addressing a customer complaint quickly and efficiently to maintain positive customer experiences. Also, another major challenge today is correspondences security, who should be granted access and how to protect your correspondence from being invaded by unauthorized users. Whatever your business offers, effective communication with clients and other parties through correspondence is becoming a significant requirement.
A correspondence management system automates your full business communication process. It tracks all the incoming and outgoing correspondence of an organization and makes it available to all application users according to their roles through a single secured CMS platform.
Why do you need a Correspondence Management System?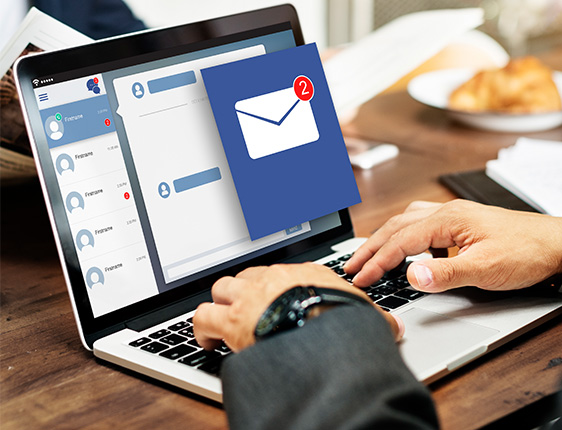 Maintain a unified, secured repository for managing correspondences within a single platform
Link communications, documents and attachments to navigate quickly and easily through the linked correspondences/documents from a single interface
Maintain a complete audit trail and archive of every communication sent, received and updated
Improve customer service by providing accurate, fast and reliable replies and actions to inquiries