InfoAccess is a multi-lingual web based interface. It adds further flexibility & security over information retrieval through user friendly interface for configuring reports and search criteria. It also allows authorized users to search, view, and export results to different formats.
InfoAccess Benefits
Easy, flexible and timely access to archived application data
Configurable dynamic reports on archived data

Reports can be done on multiple holdings
Robust reporting tools are provided through InfoAccess software such as Crystal Reports.

Dynamic analytics diagrams on archived data
Data Security

Ensure that archived data can only be accessed through authorized personnel

Increased Operational Efficiency

Customizable queries to quickly locate archived content through a generic GUI to increase operational efficiency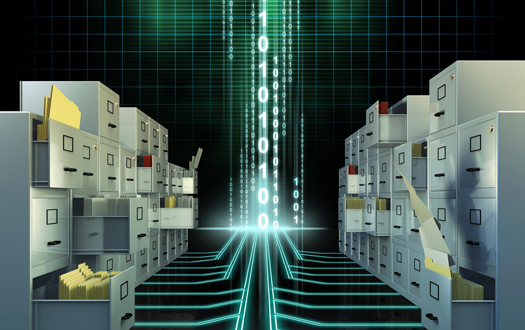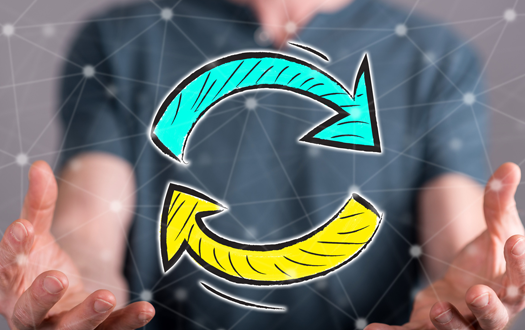 DE-ARCHIVING MECHANISM TOOL
Should there be a need to restore data, ASSET Suite for InfoArchive provides users a de-archiving mechanism to bring the structured or /and unstructured data back to the staging environment on any selected platform.
THE FUTURE OF CONTENT SERVICES
In today's highly competitive and global economy, organizations are striving to be cost efficient, risk free and fully compliant with their IT operation while maintaining best possible customer service. Active archiving and application decommissioning could be a complex process but crucially needed, to manage information efficiently in order to resolve various soaring operational and management reporting needs.
Data Preservation Challenge

ASSET Suite for InfoArchive simplifies the retirement of legacy systems and active archiving based on Info-Archive through a graceful transition approach via InfoConnect, InfoAccess and InfoRestore for organizations to acknowledge higher business value.
It is a comprehensive archiving vertical solution built on top of market-leading OpenText technologies (InfoArchive). The complete solution is designed in accordance with (Open Archive Information System) and uses the OAIS vocabulary to describe its components and information structures.
ASSET SUITE FOR INFOARCHIVE - UNLOCKING THE POWER OF DATA
Key Features
Transforms structured and unstructured data in relations with relevant information category into a unified flexible archive
Assign different levels of security and access controls to archived data depending on relevant compliance regulations
Store and access more data, driving deeper insights and ultimately unlocking the value of archived data through comprehensive unified views
A highly scalable architecture that allows archiving of high volume data through multi node configuration
Regulatory enforcement of retention and disposition through technology
Simple and timely access to data for various insightful reports and business analytics.
A complete auditable, compliant, and secured solution
Reduce the need for high-end expensive storage systems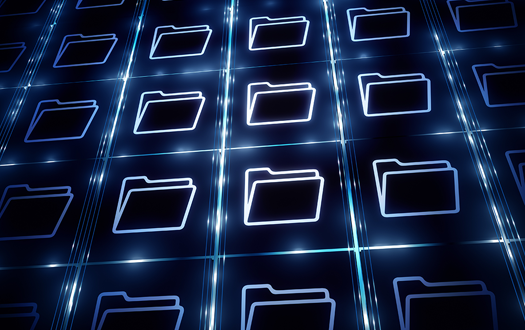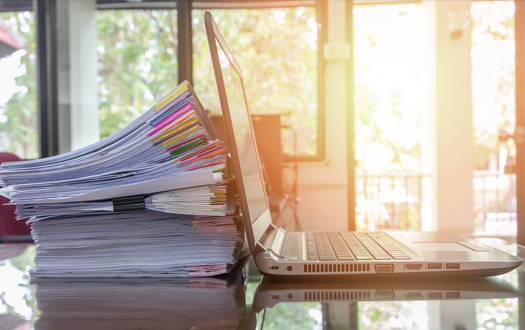 Benefits of Data Retirement and Active Archiving
Cost Reduction of maintaining legacy applications in terms of licenses, human skills and storage.
Robust Compliance capabilities through retention policies and legal holds and the ability to de-archive stored data to its original formats.
Single View of data from multiple applications allows intuitive user interface and better data relevance and consolidation
Data Encryption during transfer and archive to provide higher levels of security and authorized access
Optimization of on-line business applications through active archiving and enhancing performance significantly while maintaining full integrity and access.
IT Transformation: Cut down IT operations and processes complexities while providing data high availability.
Ready to Become a Data Driven Organization?
ASSET Suite for Infoarchive - How it works
GROWING INFORMATION CHALLENGES CAN BE HANDLED
Get in touch and let us define your information growth strategy today!